Now is a great time to live, work and invest in the Pacific Northwest.
Here is a glimpse of what is happening in our local real estate market this spring and why it is projected to be one of the best markets in years:
· The number of active listings remains at the lowest level in over a decade in some areas. This is causing high buyer demand and the possibility of offers being submitted at or above asking price.
· Aggressive multiple offers are being reported on well priced homes throughout the Puget Sound region.
· An increase in builder confidence equals an increase in land sale closings and permit applications.
· Even with rising home prices, the housing affordability index is expected to stay very favorable; possibly the third best on record according to national forecasts.
· Sellers who have been contemplating a move are recognizing the backlog of demand for inventory is high thus making it a great time to maximize return on investment. Now is a great time to list!
Please give us a call if you are thinking about buying or selling. One of our Brokers would love the opportunity to meet with you to discuss your real estate goals!
Windermere Renton, Inc. 425-235-7777
Posted on May 24, 2013 at 7:47 pm
Renton, Inc.
Category:
Uncategorized
Hacked By Not Matter who am i ~ i am white Hat Hacker please update your wordpress
Posted on May 17, 2013 at 9:04 pm
Renton, Inc.
Category:
Uncategorized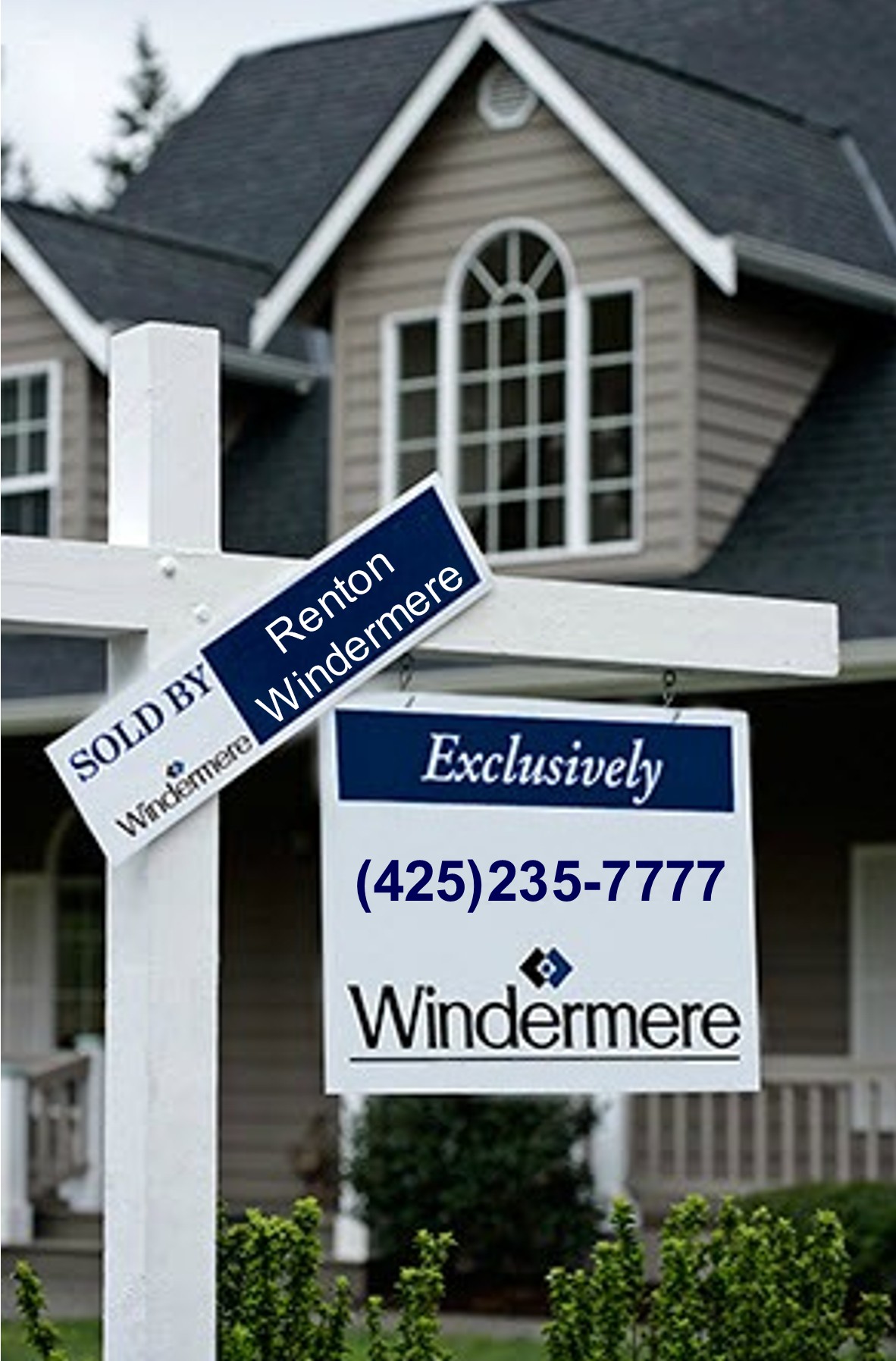 Expectations for this spring's busy real estate buying season are high according to Freddie Mac's recently released U.S. Economic and Housing Market Outlook through March.
Noted Expectations
• Compared to 2012, home sales are expected to be up 8 to 10 percent in 2013.
• Housing starts are expected to increase to 950,000 units in 2013, compared to 780,000 in 2012.
• In 2012, real estate added $1.5 trillion to balance sheets, and residential mortgage debt outstanding increased by 0.1 percent in the fourth quarter of 2012, indicating household deleveraging may be drawing to a close.
• Because of sequestration spending reductions, the unemployment rate in 2013 is expected to average about 7.8 percent, basically flat for the year or about 0.25 percentage points higher than it would have been.
• Regardless, the housing wealth effect is impacting the broader market which should result in the healthiest spring home buying season since 2007.
"History shows us not all economic recoveries are created equal and consumer confidence mirrors this fact," says Frank Nothaft, Freddie Mac vice president and chief economist.
"With the spring home buying season upon us, the recent highs in the stock market are a welcome signal of better times ahead. But it will be the gradually declining unemployment rate and steadily improving housing market that will deliver broad-based economic benefits for Americans and, in turn, support the overall recovery."
Posted on May 10, 2013 at 2:47 am
Renton, Inc.
Category:
Uncategorized